Stay Focused on Your Current Job While Looking Elsewhere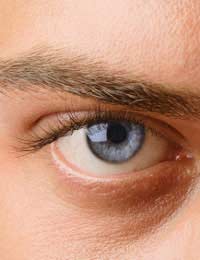 After you have made the personal decision to begin looking for a new employer, you may suddenly find that it can be incredibly difficult to stay focused on your current job.
However, as a sales marketing management professional who is being paid to perform duties as assigned to the best of your ability, it's imperative that you remain an active, influential part of your workplace even if you plan on leaving as soon as you can.
Below are a few of the easiest ways to keep yourself grounded even as you're in the process of seeking somewhere else to work.
1. Keep Speaking to Your Colleagues
It's not unusual for a sales marketing manager who is actively job-hunting to become very withdrawn around his or her colleagues. However, such an abandonment of the daily corporate culture could backfire significantly. In fact, it could make the final weeks, months or even years with an employer miserable for you as well as everyone else.
Instead of ceasing all communication with your higher-ups, peers and subordinates, maintain "work as usual" and realise that while you may be looking outward in terms of your career, it's not a reason to cut yourself off from those with whom you interact on a daily basis.
2. Find Something to Enjoy
Some sales and marketing professionals who are searching for jobs elsewhere feel almost uncomfortable if they allow themselves to enjoy what they are doing. However, there's no reason not to love your field, even if you're ready to move on! Even if your current employer is not meeting your personal career goals, you have every right (and responsibility) to give 100% to the company providing your salary.
3. Groom Others for Management Positions
Think outside of yourself during your job hunting days and mentor a colleague who has serious potential in the field of sales and/or marketing. By focusing outside of yourself (instead of always inward), you'll not only do yourself some good, but you'll be helping another individual grow. And who knows? He or she may just decide to apply for your sales marketing position after you have left the company thanks to the time you've invested in grooming him or her.
4. Search for Employment on Your "Off Duty" Hours
This can certainly be difficult, especially in the era of the Internet where new sales and marketing positions are only a Google search away. However, as a responsible sales and marketing manager, it's up to you to stop job hunting during work hours.
If you really need to spend a day or two trawling the job boards and sending out curriculum vitas (CVs), take vacation or personal leave. Otherwise, you're effectively stealing from your employer which is neither responsible nor respectable.
5. Write Yourself Reminder Notes
Finally, though this may seem a bit peculiar for some personality types, there's nothing wrong with writing yourself upbeat messages and reminders. Even a tongue-in-cheek "Back to work!" email sent to oneself can be amusing and effective. Of course, if this feels a bit strange (or you know it just won't work), recruit a trusted friend or family member to help you stay on track during your period of transition.
By taking care of the business at hand, you'll feel much better when it's time to say "goodbye".
You might also like...