Use Your Job Training on a Personal Level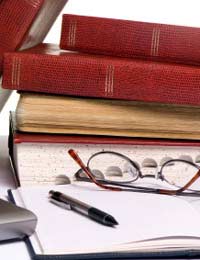 Perhaps you've never considered the possibility, but did you realise that you can use your job training as a sales and marketing manager (or management trainee if you're not in a leadership position yet) in your personal (i.e., "not at work") life?
Truly, you have the opportunity to maximise what you've learned during your career and apply it to your leisure and home activities.
Below are a few of the ways you can ensure that you stretch your sales marketing training. But don't forget to use your imagination – there are plenty of other ways to use your sales and marketing job training on a personal level!
1. Help a Non-Profit Organisation With its Fundraisers
Many members of non-profit agencies are woefully ignorant when it comes to raising monies. They simply don't know where to start or how to encourage others to fund their activities. With your sales and marketing background and proficiency, you'll be able to fill a valuable role as someone who can help such organisations build their base of supporters.
2. Start a Side Business
If your sales and marketing job doesn't take up all your time (or you simply love a good entrepreneurial challenge during your nights and weekends), why not start a small side business? By applying your sales/marketing knowledge to the business plan, you'll be in a good position to make a bit of extra cash relatively quickly (compared to someone who doesn't have your insights.)
3. Write a Book (or Series of Articles)
So… you've made a name for yourself (at least on a local level) in your field? If you're inclined, you can always write a book or series of articles on the latest sales/marketing ideas and techniques. Of course, this isn't a cut-and-dry proposition – writing a book (or putting together articles) takes time and energy. However, if you have the drive, your sales/marketing experiences could be very useful to others.
(One note: Many people who have no name recognition in their fields choose to ghostwrite or co-write books for/with persons who are well-known in their industries. This might be an option for you.)
4. Train Others in Sales and Marketing Methodologies
There will always be a need for trainers in sales and marketing; therefore, if you're comfortable in front of a group of people, you may find yourself able to earn income by training others in the art of sales and marketing. (You can also opt to teach for free, as in the case of offering to train a group of professionals or laypersons who are involved with a particular organisation whose mission you support.)
5. Negotiate Great Deals for You and Your Family (and Perhaps Friends)
As someone who understands sales, you're in a good place to help family members and friends negotiate deals on everything from vehicles to housekeeping services. Don't underestimate how valuable this ability is – most people do not understand how to get the lowest price on something they want. If you can do this on their behalf (or at least give them tips), you'll be in high demand! (And don't forget to do this when you buy items, too!)
By being savvy, you'll soon begin to see how many opportunities there are for you to shine… and potentially help others, too.
You might also like...