Write About Sales Marketing Management Issues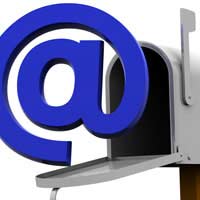 If you're a sales and/or marketing manager, you may be able to help others by writing about sales marketing management issues. Even if you aren't a terrific author, you can still be of benefit through the written word as long as you have someone either ghostwriting on your behalf or editing your papers.
Remember that people have a tendency to put a great deal of "stock" in something they have read (rather than something they've only heard.) So you'll be more likely to garner the respect of others in your field by publishing.
Not sure how to get started? We've outlined five fast ways to begin your journey to becoming published!
1. Start a Sales and Marketing Management Newsletter or e-Newsletter
As a manager, you probably have a staff as well as colleagues and clients. So what better way to keep them abreast of what's happening in your sales/marketing industry than to write a monthly (or weekly, if you're up to the challenge) newsletter or e-newsletter? The copy doesn't have to be long, but it does have to be relevant. And, of course, it should use correct grammar, so have someone edit it before it hits anyone's in-box, even if you're an amazing writer!
(Everyone makes a mistake once in a while...)
2. Launch a Sales and Marketing Management Blog
Just as you're seeking sales and marketing managerial advice for your own benefit, so are others. This means that you can share your expertise with people from around the world using one of the most inexpensive means ever invented -- a blog. Set-up literally takes minutes and you don't even have to post every day to begin to attract a following. Plus, you'll own the copyright to your blog content so you can turn your best posts into articles down-the-road.
And what should you do with those articles? Well...
3. Sell or Give Your Articles to Online Publications and Article Sites
There are numerous locales on the web which either a) buy articles from experts (like you!) or b) distribute articles that are given to them gratis. Though you won't get rich from this type of a venture, you
will
be able to gain trackbacks to your blog and/or website (if you have one.) Consequently, your reputation as someone with sales and marketing know-how will grow substantially.
4. Write a YouTube Script and Record a Sales/Marketing Presentation for Viewing
If you're really "into" the notion of writing about sales and marketing management issues, why not harness the power of YouTube? Write a short presentation (5-10 minutes maximum) on some aspect or hot topic of the sales/marketing world. Then, record your presentation. After ensuring the video is of decent quality, upload your presentation onto YouTube and let anyone around the globe hear your message. This is a powerful way of establishing yourself as an expert and building "buzz" around your sales and marketing expertise.
5. Query Publications (Online and Traditional) Related to Management Subjects
There is no dearth of management-related publications on the marketplace. So why shouldn't you write for one or more of them? Choose about a dozen and send queries to the appropriate contact persons (usually associate editors, editors-in-chief or publishers) and see if you get any "hits". Each article you publish will enable you to build your credential as a sales and marketing management guru as well as a writer.
You might also like...