Becoming a Sales & Marketing Mentor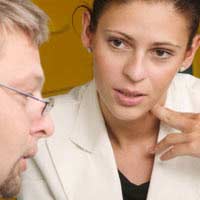 One of the most rewarding aspects of feeling confident in one's chosen profession is being able to share that passion with others.
As a sales and marketing manager, you are in a wonderful place to mentor another individual, even if he or she isn't interested in pursuing a sales or marketing career.
Though you don't have to establish a "formal" mentoring programme in order to make such a relationship work, you do have to be proactive and eager.
Below is a short quiz to determine if you're ready to be a mentor. If you answer "yes" to all or most of the questions, continue on to the "Mentoring Plan of Action" that follows the assessment.
QUIZ: Are You Ready to Be a Sales Marketing Mentor?
1. Do you enjoy helping others achieve their full potential?
2. Are you willing to make time for someone who needs your assistance?
3. Are you fully committed to sharing your know-how with someone else?
4. Can you help someone without doing everything for him/her? (In other words, can you allow someone to make mistakes without jumping in to "fix" things?)
5. Have you ever been told, "You're a good teacher!" or "You're a great listener!"?
6. Do you look for opportunities to help out colleagues and subordinates whenever you can?
7. Are you proud or supportive (instead of envious or jealous) when a subordinate or colleague solves a problem that you cannot?
8. Is your family supportive of you being a mentor?
9. Do you have someone in mind whom you would like to mentor?
10. Were you mentored by someone at some time during your schooling or career?
Plan of Action
Step One: Look for Someone to Mentor
If you don't have a "mentee" in mind, you may have to keep an eye out for potential persons who could use your assistance. And if you're a part of a nonprofit agency or other organisation, let the powers-that-be know that you would like to formally offer yourself as a mentor. Be patient, though – when the time is right, a potential mentee will step forward.
Step Two: Make Sure the Relationship Will Be a Good Match
Just as you would interview a candidate for a job, so must you interview possible mentees. Find out all you can about him or her, including why he or she wants to be mentored. Be open and explain that it's important that the relationship be a good fit for both parties. If it's not, it's better to go your separate ways before any time is invested in the process.
Step Three: Determine the Rules of the Mentor-Mentee Partnership
Do you want your mentee you call you after work hours? How about texting you in the middle of the night? Though it may seem uncomfortable, you must set boundaries immediately to ensure that the mentoring relationship isn't too taxing (or inappropriate) for either person.
One great way to set a boundary quickly is by setting up a weekly or bi-weekly meeting during which you'll discuss ideas and challenges. However, do not email or call your mentee between meetings unless it's an emergency; that way, limits will be established.
Step Four: Introduce Your Mentee When Appropriate
One of the most valuable parts of a mentoring relationship is when the mentor introduces the mentee to others. If you know that you'll be attending a work-related networking event, why not invite your mentee to join you as your guest? Then, make sure he or she meets your circle of colleagues. (Just be certain not to introduce him or her as a "mentee"! Doing so would be embarrassing.)
Step Five: Periodically Evaluate the Mentor-Mentee Relationship
Finally, there's nothing wrong with setting predetermined dates at which time you'll both evaluate the mentor-mentee relationship. After all, if neither party is gleaning anything from the partnership, it may be time to move on… and there's absolutely nothing wrong with that. It's better to end the mentoring relationship on a good note rather than a sour one.
Happy Mentoring!
For an insight into some neat Marketing ideas take a look at Charlotte Ahern's marketing blog.
You might also like...