Getting Promoted Within Your Company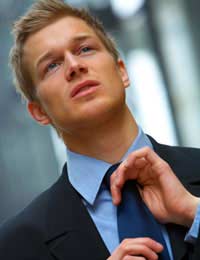 You know that the sales marketing manager will retire in a year or two and you'd like to be in line for consideration when she does. This means you need to start planning how best to position yourself as a viable candidate for the job.
Getting promoted within your company takes a bit of strategy, but if you put in the effort, you are more apt to see spectacular results. Just a few of the many methods of getting noticed (the right way!) are listed here.
1. Ask for Additional Responsibilities
If you're feeling like you can accept more challenges at work, why not ask your supervisor for more sales and/or marketing responsibilities? These can include leading an advertising campaign, spearheading a sales promotion or organising the quarterly sales marketing reports.
Whatever jobs you accept must be executed flawlessly. Spend plenty of time on your new assignments (without dropping the proverbial ball with your regular job duties) to ensure that you "wow" the people at your company.
(Be cautious not to boast about yourself, however—to become an effective sales marketing manager, you ideally should be respected by your colleagues, not seen as conceited.)
2. Consistently Exceed Your Goals
Is your sales goal to sell 100 widgets this month? Then aim to sell 110 or 120 instead. Does your company expect the marketing campaign you helped create to produce a 2% "pull"? Do everything in your power to get that figure to 3% or more.
If you want an internal promotion, you must be ready to consistently exceed goals set for you by your employer and supervisors. This takes a great deal of time, energy and dedication—be prepared to stay late and get to the office early. But it can payoff in substantial ways, especially by those who have the power to hiring you into middle or upper management positions.
3. Express Your Desires for Promotion
Have you been passed over for promotions? Perhaps it's a matter of people at your firm not realising that you actually want to move into a managerial role.
The next time you have an opportunity to speak with your personnel manager or direct supervisor in private, make mention of your hopes of promotion within the sales marketing department. Thus, your goals can be acknowledged by the "movers" in your company.
4. Apply for All Management Positions
If a management position is advertised within your company, take advantage of it. Even if it's not in the sales marketing division, you may want to consider applying (if reasonable) simply to garner supervisory experience.
By submitting your credentials, you'll be letting your employer know that you want to move into a role of greater responsibility.
5. Learn about Other Departments in Your Company
The best managers understand about and focus upon their corporations' goals as a whole, not merely their departments' needs.
Learn as much as you can about your company, even if it requires quite a bit of extra time and research on your part. This will make you a more confident interviewee in the future.
One Final Note:
If your company repeatedly passes you by for sales marketing management positions and you have a steady track record of on-the-job excellence, it's perfectly acceptable for you to seek employment with another company.
You might also like...