Continuing Education for Sales & Marketing Managers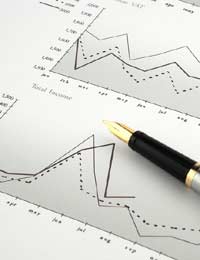 If you're involved (or thinking of becoming involved) in sales and marketing management, you must be prepared to continuously further your education. From the time you start your career to the day that you enter into retirement, you must be bettering yourself. But before you worry that means you'll have to go back to school for another degree or spend boatloads of money, rest assured that continuing education doesn't need to be something that's too time-consuming or expensive.
In fact, continuing education for sales and marketing managers can take many forms, including the three that we've outlined below:
1. Traditional Classroom Setting
Many conferences, seminars and short courses are regularly arranged so sales and marketing managers can stay up to speed on the latest sales and/or marketing trends, ideas, advice, legalities and concepts. Plenty of them offer the opportunity to network with some of the world's top marketers and sales gurus, too.
Because these types of traditional "classroom style" events are most likely going to be held offsite, you will need to carve out time in your schedule to attend. Alternatively, you may be able to bring a speaker or two into your company to work with your whole marketing and sales team; that way, everyone can obtain their continuing education together. (This can seem expensive at first glance, but if you look at it from a cost-per-person standpoint, it's surprisingly affordable and definitely efficient.)
2. Online Continuing Education
Believe it or not, many websites of sales and marketing continuing education now boast full-fledged online courses. From webinars to self-directed workbook activities to interactive video forums, this wave of continuing education has taken off and shows no signs of slowing down.
One note should be made, though -- you'll only get out of your online sales and marketing continuing education what you put into it. Therefore, if you sequester yourself in your office pretending to listen online to a seminar but you're really just focused on day-to-day paperwork, you'll garner little from the experience. If you need to get away from the workplace to concentrate, see if you can "attend" the online continuing education class while you're in the comfort of your home.
3. Self-Directed Continuing Education
Some continuing education is completely self-directed. This means it results in no continuing education credits or units (often referred to as CECs or CEUs); still, it's critical for your personal and professional development.
For example, if you really want to stay on the top of your game in the sales and marketing world, you should constantly be reading information related to your industry. (Case in point -- this article!) Check out books at your local library, read reputable websites and peruse blogs that pertain to your field. This kind of self-directed continuing education may not be curriculum vitae worthy, but it'll increase your abilities tremendously.
No matter what type of continuing education you undertake, make sure of one thing: that you do it! Too many sales and marketing managers (and staff members) allow themselves to become complacent. And that type of attitude will never win them lucrative clients.
You might also like...