Leading the Market With Your Product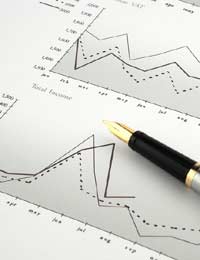 Leading the market, staying ahead of the competition on a product-led basis means constant innovation and excellent product research to find out what the competition may be about to do. But this has to be balanced with an objective assessment of what you are offering customers and what they are looking for.
Beware of Second Mover Advantage
Although being first to market with a particular product, or an innovation to an existing product, gives you a head start on the competition, there is also something to be gained from not being first to market. If you are leading the market you need to be aware of this so that you can combat it.
This so-called 'second-mover advantage' refers to the fairly common scenario of competitors standing back and letting the innovators test the market and build up demand, before they swoop in with a second generation product that is better suited to the market and outperforms the original product.
Are Market Leaders the Market Originators?
As an example look at the early days of the PC. All the core office software products that were market leaders in their sector in the early nineties either no longer exist or are minority products. For another example, look at who heads the personal audio and video player market today. Were they the first company to market with these products, or the first to make them glamorous and easy for non-technical people to use?
If you are the originator in the market you need to observe how the market develops in response to your product to avoid someone else taking second mover advantage. This is particularly true if your product is so new that it has created a new market.
Using the Internet for Market Research
Market research can help this process and the internet makes it easier. By giving away prizes and freebies you can get people who have bought the product to register on websites and ask them how they are using your product, what they think is good about it and how they think it can be improved.
Now that people are getting used to using websites as tools for interaction you can find out a lot more than was possible before, and faster too. But don't underestimate personal contact, focus groups can give you a lot of information and you can actually watch people using your product in action.
Use the market research to discover enhancements and new features that you can introduce that will keep your product ahead in the sales charts.
Create the Market Too
A key element of leading the market with your product is the use of marketing and advertising to literally create the market. Take motor cars as an example, the market for cars didn't exist until the first ones appeared. But what did exist was a market for personal transportation which was faster than a horse and more flexible than a train.
The early pioneers of mass-produced motor cars had to create the market, educating people to understand what a car could offer to people and families. It's no coincidence that the explosion in advertising and the development of marketing as a discipline accompanied the age of mass-production, not only of cars but all manner of consumer goods.
The message from the marketing team of a product that's leading the market must therefore be to educate the audience. By implication if you are leading the market you need to make sure it follows you as well. So educate in your advertising to create the demand for your ground-breaking product.
You might also like...