An Exceptional Sales Person and a Great Manager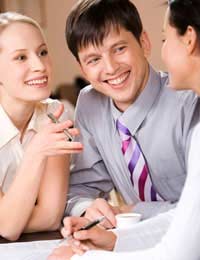 If you're a sales marketing manager, you have to be prepared to simultaneously handle many tasks with efficiency as well as proficiency. Two of the biggest of those responsibilities are undoubtedly supervising others while selling to customers… and they don't always easily mix.
Consider this—if you're focused on selling to prospects, you probably aren't focused on managing, which leaves your employees without a supervisor when they need one. And when you're focused solely on managing subordinates, you're not concentrating on your sales, possibly irritating long-time or would-be clients. Thus, a strong sales and marketing leader has to be able to flawlessly walk this challenging tightrope.
To assist you in ensuring that neither your duties as a sales person nor your commitment as a manager is lacking, we've pinpointed four characteristics you should apply to your role:
Consistent Time Management
Take a look at your calendar or the calendar on your computer/PDA. Now ask yourself if there is a way to schedule in "sales ONLY time" and "supervision ONLY time".
By arranging your work hours so that you have certain periods devoted to one responsibility, you are less likely to allow one area to overtake another. Obviously, emergencies and unexpected meetings will arise and some "juggling" will need to take place; however, you'll be better able to deal with crises if you have been following a regular schedule.
Creative Teaching/Mentoring
If one of your employees is having trouble meeting his or her sales goals for the quarter or seems to be stumbling professionally, a simple discussion with him or her might not be enough.
Instead, allow yourself the flexibility to mentor your subordinates "on the job". Take him or her to your next sales meeting and model the appropriate way to overcome objections, handle questions and make a sale. That way, you can still conduct your business while at the same time creatively teaching him or her.
Reasonable Expectations
Great leaders have reasonable expectations of both themselves and those in their departments. Don't make outrageous sales goals for yourself or for others; doing so can result in disaster, demoralisation and attrition.
Understand that you may not be able to devote quite as much time to customer development as you did before you were promoted to sales and marketing manager. Cut back accordingly. You may even want to pass along some of your clientele to your star performers (as long as it's feasible to do so.) That way, everyone will have just enough of a challenge to keep work exciting, but not so much that the atmosphere is one of tension.
Delegation of Duties
As a sales marketing manager, you're likely to have some kind of administrative support, if only on a part-time or shared basis. Use that resource!
Many first-time sales and marketing leaders eschew help, thinking that they will look even more competent if they "do it all" themselves. Unfortunately, this attitude erodes the confidence of subordinates and backfires when deadline-oriented projects begin to arrive later and later.
Learning to allow others to handle duties that you could (but don't need to) do yourself will give you more time to sell and supervise. And that's good for the future of your career, not to mention the careers of those in your charge.
For an interesting insight into Marketing and Business take a look at Charlotte Ahern's blog.
You might also like...