Learning Sales & Marketing Management "Jargon"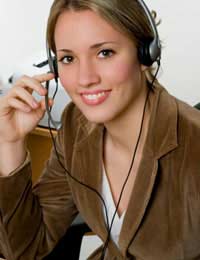 For people unacquainted with the world of sales or marketing, the verbiage commonly used may seem akin to a foreign language.
To help you get a better understanding of the jargon typically used by sales marketing managers and their subordinates, we've developed this glossary of sales and marketing words and phrases. As a result, you'll never again wonder "What in the world does that mean?"
Common Sales and Marketing Terms:
Affiliate marketing – In the Internet age, many companies (such as Amazon) offer consumers and businesses the opportunity to sell their products for a commission. The commission rate varies by company and may even be negotiable if the company is small or a start-up.
Bottom line – When sales professionals refer to the "bottom line", they are usually talking about net profits. For instance, although a product sells for £100, it could cost the company £90 to advertise, sell and ship that product. Thus, the "bottom line" on the product would be £10.
Commission – Many sales pros are accustomed to earning a percentage of the bottom line or purchase price of whatever they sell. This commission can be in addition to a "base" pay (i.e., the amount they earn per hour, per project or annually) or in lieu of a "base" pay.
Conversion rates – When a non-customer becomes a customer, the process is referred to as a "conversion". Thus, the conversion rates as determined by a sales marketing manager could be how many prospects become customers. For instance, if a salesperson approaches 100 prospects and 2 become customers, the conversion rate is 2%.
Cross-selling – Most companies offer more than one product to customers and because it is usually easier to sell to a current customer than to a new prospect, businesses "cross-sell" to clients. An example would be a client who buys regular tea from a company. The salesperson for the company may contact the client to encourage him or her to also purchase decaffeinated tea as well. If the customer does add decaffeinated tea to his or her typical order, the salesperson has succeeded in the cross-sell.
Customer/Client – Any individual or business that purchases (or has purchased in the not-too-distant past) from a company is considered that company's customer or client.
Goals – Most sales and marketing departments and personnel have "goals". These may be in numerical form, as in "Tony is trying to sell 100 widgets this month." They might also be in percentage form: "The marketing department wants to see a 3.5% improvement in sales over last quarter."
List brokerage – Many marketers use lists to gain instant databases from which to use email addresses, "snail mail" addresses or telephone numbers. These lists are brokered from a third-party who has "scrubbed" the list for duplicates.
Pay-per-click (PPC) advertising – Companies that want to ensure their Internet advertising is working often buy web-based ads on a pay-per-click basis. Thus, only when a prospect "clicks through" to their site do they have to pay for their ad placement.
Prospect – Any person who is not yet a customer or client but fits the profile of the typical customer or client may be seen as a prospect. Often, sales personnel will talk about "prospecting" which simply means they intend to seek out people to whom they haven't yet sold their product(s) or service(s).
Pulling – Marketers often refer to the "pull" of their ads, brochures, flyers or other materials. Pull basically denotes how many customers signed on as a result of the marketing push. For instance, if 1,000 brochures are sent out and the average "pull" for the company's marketing campaigns is 5%, sales personnel can predict that they will probably obtain about 50 customers from the campaign.
Return on investment (ROI) – The return on investment (or ROI) is simply a "shorthand" way to distinguish how much something costs to promote as opposed to how much it brings to the company. For example, if a product or service sells for £50 and it costs £48 to produce, market and sell, the ROI is a mere £2. Obviously, the higher the ROI, the better. Thus, this same company may decide to improve its marketing and sales performances to increase the ROI to £5 or higher.
Sales cycle – The sales cycle is the time it takes the average prospect to become a customer. Depending upon the industry, this could be very short. For instance, in a market, the "prospect" who comes into the store and buys an apple (thus becoming a customer) is exhibiting a short sales cycle. However, the business buying a corporate jet will probably not make their decisions as quickly. Usually, the longer the sales cycle, the higher the potential for ROI, although most companies want as short a sales cycle as possible.
Scrubbing – Most sales and marketing departments maintain prospect and customer databases. Over time, the information in those databases becomes outdated; thus, they need to be "scrubbed" of incorrect information. This scrubbing is usually accomplished by hand, though de-duplicating listings may be possible by computer.
SEO – Search engine optimisation (SEO) is one of the hottest trends in Internet marketing. By inserting popular keywords into web text, advertisements, HTML code and meta tags, a business can increase its rankings on popular search engines (such as Yahoo! and Google.)
Stretch goals – Many sales personnel are encouraged to have "stretch" goals as well as regular ones. The "stretch" goals are typically more challenging. For instance, if Marie has a goal of selling 20 widgets a month, she may add a "stretch" goal of 25 to that figure. Some sales managers use stretch goals as incentives by increasing the commission rates if sales exceed a certain number.
Up-selling – Like cross-selling, up-selling involves selling to current customers. But unlike cross-selling, it doesn't mean simply selling the client another product. Instead, the client is enticed to purchase a similar product that has more amenities but which costs more money.
Web analytics – Marketing departments commonly analyse the performance of their company websites, and this process is called "web analytics." Web analytics usually involves a critical assessment of SEO and rankings, visitor conversion rates, visitor traffic patterns and similar considerations.
You might also like...