About Our Site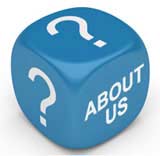 SalesMarketingManagement was formed to offer a unique reference point on expert advice and information on sales and marketing management.
Sales and marketing is an exciting and challenging field of work. If you are successful, the rewards can be great, both financially and in terms of satisfaction for a job well done. Our team of experts identified a lack of clear, practical advice available to managers in sales and marketing (and people who aspire to management). As a result, we have written a series of articles and collected them together on SalesMarketingManagement for you to enjoy and learn from. If you wish to excel at sales and marketing, this is a great resource for you.
There are three main areas, each with a good deal of real-world advice from our experienced expert writers. First, we help you decide whether you are suitable for a career in sales and marketing. If you decide you are up for the challenge, our second set of articles helps you to land your dream job. Finally, you will learn the skills you need to succeed as a manager of a sales and marketing team.
We have brought all this information into one place for your convenience. Why not bookmark this site now so that you can refer back to it when you need to? In addition, you might like to sign up for our newsletter to make sure you are kept up to date with the latest trends and developments in sales and marketing management. You have taken the first step by finding this website; we hope you find it useful in building the career you aspire to.

Related Articles in the 'Site Information' Category...